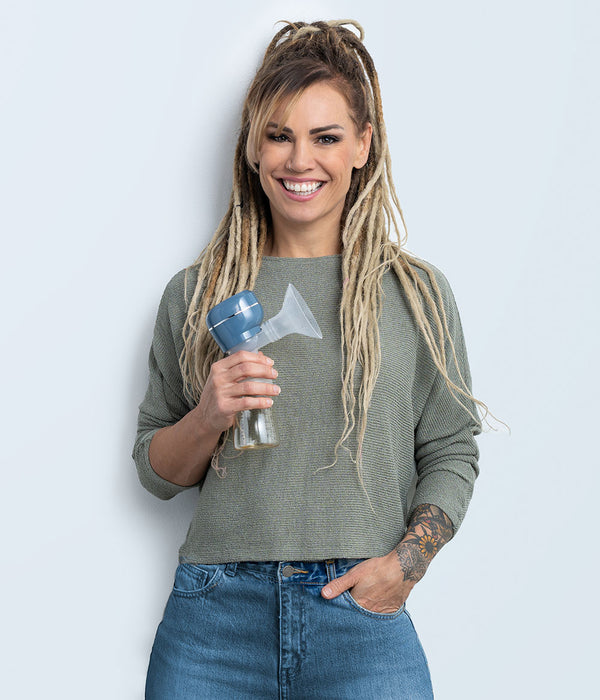 Eva Wahlström
Designer, Professional Boxer, 6-time World Champion
---
I discovered boxing when I was 15 and was involved in the sport until I was 39. For the last ten of those years I was a professional boxer, and prior to that I was part of the amateur national team. I spent the years of growing up from a girl to a woman in the boxing scene. I was fairly successful throughout my whole career; as an amateur, I won ten Finnish championships, and the first European championship medal I won was the first one won by a Finnish woman. As a professional boxer, my first European championship victory was also the first one won by a Finnish woman, and my six World championship victories still remain to be the only ones won by a Finn. I have come a long way, and the journey has had many twists and turns, plenty of cherished memories, lessons learned, and relationships formed. While I was still boxing, I first trained as a physical education teacher at a university of applied sciences, specialising in stress management. Later on I graduated as a furniture and space planning designer from Aalto University. Since quitting my boxing career, I have studied contemporary design at Aalto University. I should graduate the coming spring.
I faced many challenges during my career. The biggest reason behind them has been my own mindset; growing up with two big brothers, I turned out to be very determined, tough, and stubborn. That is why I trained far too much and far too hard. I had no one to look up to as an athlete, and as women's boxing was still in its infancy, my coaches treated me like a man. As I was successful, I naturally thought I was on the right track.
My amateur career ended due to tendonitis in both of my legs, which made me unable to exercise for two years. Both of my hands also required multiple surgeries, which may have been the possible cause of me getting pulmonary embolism in both of my lungs. Falling seriously ill made me look at life in a new perspective and I understood that victories and 'being successful' in sports are just an illusion. I started to question myself, my need to succeed, my way to train, and the way I treat others. While I was never rude to others, I always did think of my own training, nutrition, and rest first. Through many years of self-reflection, I learned to be truly present and to really appreciate my body's ability to move and exercise. I learned that if I choose to do the right things and be grateful, the result is almost always good. I learned to think of others before myself and my own needs. Family and being present in the moment are the most important things, and all the rest follows after. My injuries did bring about other good things; I re-discovered my passion for art, and I understood that I do not solely want to be an athlete anymore, but also to view the world through art. The way I exercised changed from what I and the boxing scene in general were used to. I started to find joy and creativity in movement, and to understand the link between the body and the mind. I became compassionate towards myself.
My first-born Leon was born in 2009 just as I had ended my amateur career due to the tendonitis. In addition to art, creativity, and sports, my family has always been very important to me. I have two brothers and have always been very family-orientated, but I had always thought that starting a family would come after my sports career. Suddenly that moment had come and having a child felt like the most natural thing in the world. Getting injured and having Leon brought massive changes to my identity, as I had only seen myself as an athlete. All the drive I had in me and the person who I had been before sports were re-formed as a part of my motherhood.
Despite enjoying being a mother, I had a desperate need to return to boxing. I spent a year recuperating, and despite my many aches and injuries, I signed a professional contract. The decision was driven by many factors, one of which was the fact that most of the competitions were held in Finland, and I did not have to travel around the world and spend a lot of time away from Leon.
Leon started spending time with me at the gym when he was ten days old and went through many developmental phases there. There was one point where he would cling to my leg as I was training, and one point where my coach was wearing one focus mitt on one hand and holding onto Leon with the other. A little bit later some remote-controlled toy cars found their way into the ring! Fortunately my coach thought that family was even more important than sport. I have been lucky to have the kind of training environment and friends who are fine with having a child with me at the gym. Leon has grown up at the gym, and now he is 13 years old and has competed in boxing for one year. Luckily my new coach understood the importance of rest and enjoyment, and as the years went by, I became a lot healthier and stronger.
Motherhood has changed me and influenced my life in many ways. My children and family always come first. It may seem a bit odd to think that the child provides security to the mum when it naturally should be the other way around. But since having Leon, I strongly feel like I have something else to live for than sport. Since my injuries and becoming a mother, winning has not been a top priority. Instead, I view training as a way to express, take care of, and enjoy myself. I started to think that whatever happened to my career, I would always have Leon.
I gave birth to Elia when I was 40 and had given up my boxing career. The pregnancy was difficult, and I threw up every single day. I was also diagnosed with hepatosis; my liver could not handle the pregnancy and I was unable sleep due to the severe itching it caused. However, I was very grateful to be able to carry another child at that age and after such an intense career.
The time after Elia was born was very different to when I had Leon. I was more mature and calmer, and I have spent a lot of time just observing Elia grow up and explore new things. She too has spent a lot of time at the gym, but now to observe her big brother. I still keep active every day, but I do not practice boxing very often. I enjoy wall climbing, artistic gymnastics, swimming, cycling, and doing all kinds of things that my body is capable of. Elia has really bound us together as a family.
I am also a stepmother to 11-year-old Luda. With Luda things are different, as not only am I a stepmother but she also has special needs. She has a condition called Fragile X syndrome. I feel privileged to support her. Luda has taught a lot to my own kids about accepting differences. Being a part of a blended family comes with its own difficulties, but all in all we are a very happy and unique family.
We started a collaboration with Lola&Lykke in the autumn of 2022. I have been involved in designing a new Lola&Lykke® by Eva Wahlström breast pump, which comes out in the spring of 2023. In addition to designing the new breast pump, I work as a brand ambassador for Lola&Lykke. I want to encourage all mothers to exercise and eat well, and to remind them to take care of themselves in addition to taking care of the baby. I also want to encourage people to breastfeed where possible, as it has decreased in popularity over time. Lola&Lykke is a brand whose values I can fully support.
Experts
---
Get inspired by the activists and policy leaders who join us in redefining wellness for mums.
Innovators
---
Get inspired by the activists and policy leaders who join us in redefining wellness for mums.
Advocates
---
Get inspired by the activists and policy leaders who join us in redefining wellness for mums.
Wondering how to treat pelvic pain during pregnancy? Not sure what exercises are safe after childbirth? Browse tips and advice from our Maternal Health Experts.