Lola&Lykke Celebrate MadeForMums Win: Parenting Brand of the Year and 6-Time Breast Pump Gold Award!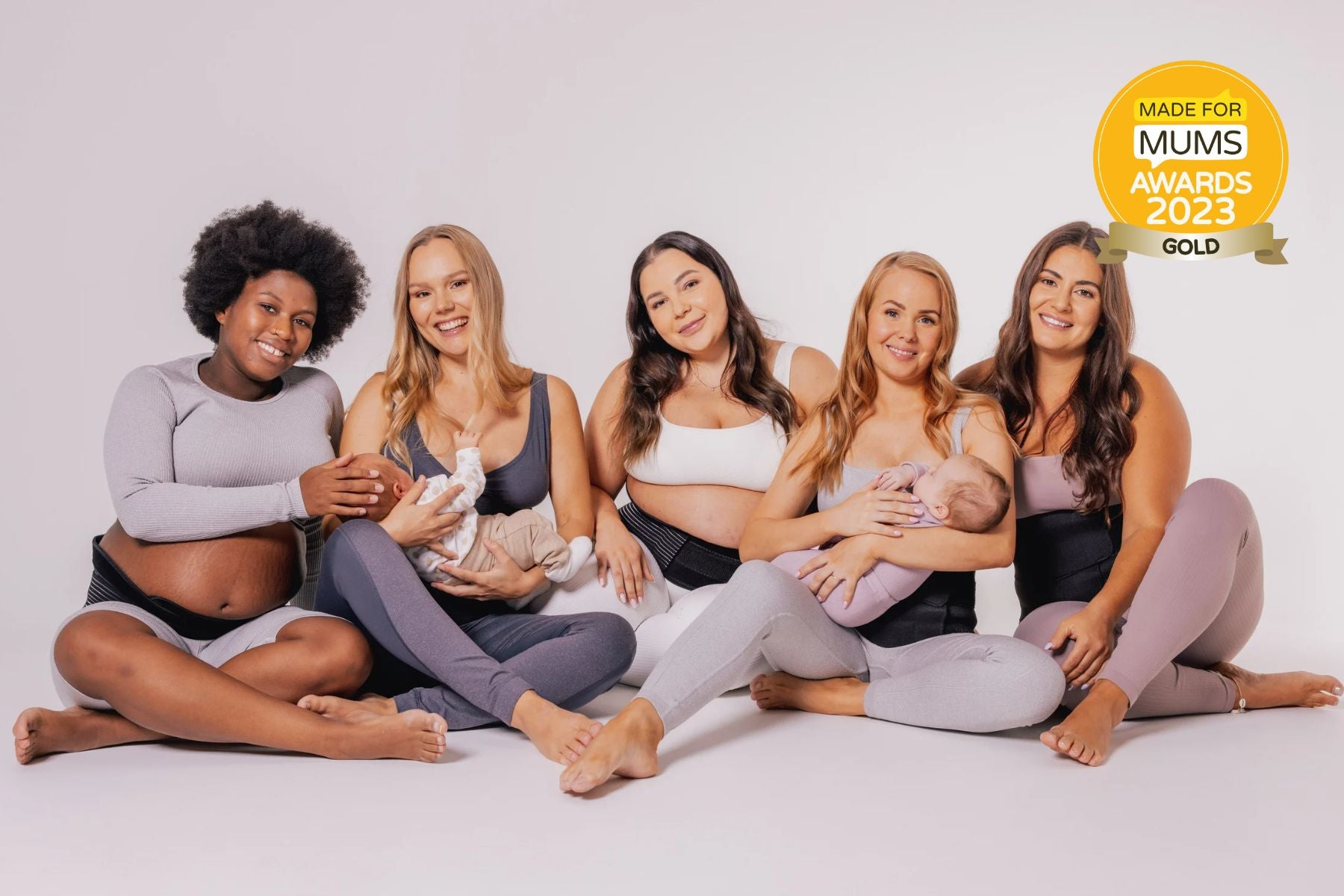 Could you hear us shouting from the rooftops?
We are over the moon since hearing the news!
Lola&Lykke was awarded the "Parenting Brand of the Year" Award in the MadeForMums Awards 2023. And for the sixth time in a row since its launch, our bestselling electric breast pump has won an award for the best "Electric/Battery Breast Pump".
An award-winning Finnish brand
Mums and co-founders, Kati and Laura, founded Lola&Lykke in 2018 after experiencing complications during childbirth and postpartum. They set out to create something that puts mamas first, which is the ethos they still align with to this day. Through the design and development of unique health and wellness products and their nurturing online community made for mums, Lola&Lykke are dedicated to setting a new standard for maternal health. A standard in which maternal care is safe and accessible for everyone.
Since the company began, they have made huge waves in the women's healthcare sector. From winning multiple awards year after year for their product line to being listed as one of the Nordic start-ups to watch in 2023. We are proud to have the 'Design from Finland' stamp on our products as it highlights the sky-high standards we upkeep for our brand and mums.
MadeForMums judges said "We were impressed with the brand's focus on products to provide support throughout pregnancy and birth, and their commitment to empowering parents to make informed decisions. The product entries this year were also strong, confirming the brand as one to watch for new and expecting parents."
Breastfeeding products for mums
Lola&Lykke's Smart Electric Breast Pump, six-time winner of the Gold MadeForMums Award, is one of our bestselling products. And not to blow our own trumpet here, but when you read the reviews from our lovely customers, it's no surprise to see why!
New mum Laura said "I was looking for a pump with a little extra push, because one of my boobs was falling behind.. turns out this pump is perfect for that and very easy to use! Il so happy!" Also, Morgan, mum of two says, "It makes my life so much easier being able to pump and get things done around my baby and toddler! It has amazing battery, I can do a full days worth of pumping from one charge, easy to take around with you on days out and small enough to fit in our baby change bag."

Shop for compatible breastfeeding accessories on our online shop, such as breast milk storage bags that attach straight to the pump or a variety of breast shield sizes for a bespoke pumping experience.
Pregnancy & postpartum support for mums
One thing we do well here at Lola&Lykke is to educate, support and help new and expecting mums to make informed choices about their health and well-being, as well as their babies. You may have spotted our popular pregnancy and postpartum support bands making an appearance in the MadeForMums awards too, claiming bronze and gold awards.
In the words of parent tester Harriet, who tested Lola&Lykke pregnancy band while 24-weeks pregnant: "This product is amazing! I felt instant relief wearing the belt, which has helped me keep up the pace and length of my regular walks despite a fast-growing baby bump. It's high quality and absolutely worth the money."
New mum Shakira, who tested Lola&Lykke postpartum band with her 4 week old said: "The band was very easy to set up and use – the instructions were clear and straight forward. What I love about this product is that you can order accordingly to your size. I have a petite frame and the size small fitted perfectly."
Our community of health experts are waiting in the wings to answer your questions, big and small as you navigate your way through parenthood. Tune into our "Female Changemakers" podcast too for inspirational stories from professionals and individuals who are bringing sustainable, positive change to women's well-being.