Your Mental Wellness Guide
---
In this comprehensive, FREE Mental Wellness Guide, you will find ways to manage your emotional health during and after pregnancy. From mental health symptoms to looking after yourself in the best possible ways, this e-guide contains all the information you need to take charge of your own wellbeing.
Your Resources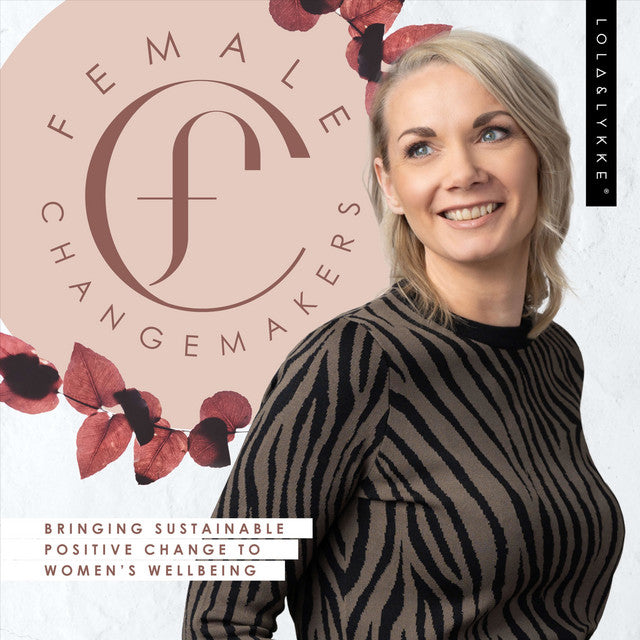 Female Changemakers Podcast
The Female Changemakers Series is dedicated to individuals whose professional and personal passions have driven them to do something extraordinary, bringing sustainable positive change to women's wellbeing. Join Lola&Lykke's Laura McGrath and Maana Lindqvist as they chat to women's health experts, parents, and other incredible people about life, loss, parenting, mental wellness and everything in-between.
Everything you need for pregnancy, birth & beyond
Nobody can quite prepare you for the feeling of finding out that you are pregnant, but what we definitely can prepare you for is your pregnancy journey, the experience of giving birth, and those precious early weeks with your new baby.

Our comprehensive antenatal series ´Pregnancy, Birth & Beyond´ equips you with the knowledge and confidence to approach birth without fear and to help you navigate the first few weeks as a new parent.
Reproductive Health Advice
If there's one thing motherhood has taught us, it's that you can't do it alone. The Lola&Lykke experts are our network of medical experts, advocates, and innovators to help you navigate your maternal health.
Check out our comprehensive collection of expert advice curated by our maternal health advisers. Our healthcare collective includes midwifes, physiotherapists, doulas, lactation consultants, nutritionists, fitness consultants and psychotherapists to offer you the most comprehensive evidence-based expert advice available.
Motherhood e-guides
---
Gestational Guides: fertility, pregnancy & postpartum, breastfeeding and beyond!